This's weeks Top Ten Tuesday prompt is to choose your favourite books you've read in 2018 so far. Honestly this is a bit of a difficult task because I've read 22 books at the moment and more than half of those were just mediocre reads (sadly). However I'm really excited to share the portion of those books that have already made my year 10x better!
1. Simon vs. The Homo Sapiens Agenda– In a string of lacklustre and disappointing YA contemporaries, Simon vs. really proved why it deserves all the hype and love. It is just such a charming and funny book! Most of the credit goes to Simon because he's such a likeable and memorable character although the whole cast of characters form such a diverse and lovable friend group that I always looked forward to their interactions and antics. The storyline is intriguing and actually has a purpose (which is where I think a lot of other YA contemporaries fall short). The book's message is extremely important and the ending is very fulfilling!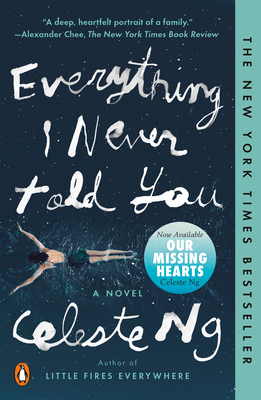 2. Everything I Never Told You– I hardly think any book I read in the second half of the year will be able compete with this as my favourite book of 2018. It has seriously left a lasting impression on me and although I hardly ever re-read books I think I might just do so with this one. The book focuses on the sudden death of the eldest daughter of a Chinese-American family. The aftermath of the tragedy sets into motion a deep review of the family's history and how their past has affected how much they fail to understand each other in the present. It reveals so much about human nature and how much our past experiences can shape our choices in the present; for better or for worse.
3. Landline– I knew I would love this book because although I am not a fan of Rainbow Rowell's YA books (Eleanor & Park, Fangirl, Carry On) I really adored her adult novel Attachments. Landline is just as good if not better. It's such a quick and easy read while at the same time having an interesting premise. Even though it's short, Rainbow Rowell does a great job of keeping the reader engaged in the character's relationships while also exploring serious topics such as marriage and career fulfilment.
4. The Hidden Oracle– Oh how I have missed Rick Riordan's world and writing! Just the thought of Percy and the gang at Camp Half-Blood is enough to get me emotional. This book is told from the POV of Apollo who has been turned into a human as punishment and must go on a quest to prove his worth as a god. Apollo is incredibly selfish, ignorant, and narcissistic and so to watch him turn from a mighty god to a measly human is absolutely hilarious!
5. Winter– After reading Cress back in 2015 I finally managed to convince myself to finish this series and oh man am I glad I did! This was a perfect conclusion to such a fantastic series, Marissa Meyer really outdone herself. It had all the necessary elements of romance, suspense and action. This meant I was a giggling mess half of the book while intensely gripping the pages the other, which is a great combination if you ask me.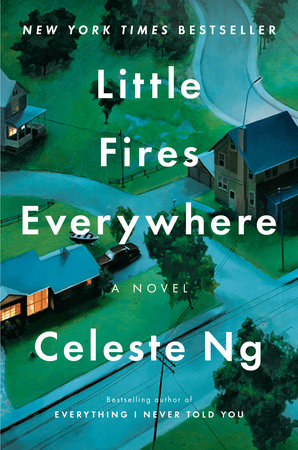 6. Little Fires Everywhere– Celeste Ng is really talented at writing character driven books, all her characters are dynamic and have a purpose for all they say and do. Their actions are more often then not linked back to their past experiences and the book explores how that influences who they are in the present. Little Fires Everywhere also deals with relationships between families and how their dynamics differ based on how and where they were brought up. It is insanely gripping and although its characters are the prime focus the book also manages to have a suspenseful storyline throughout.
7. Every Heart a Doorway– This was such a little surprise of a book! I did not expect to love it as much as I did. The premise drew me in and the characters and mystery made me read on. It's about children who have slipped through magical worlds through doorways, rabbit holes, wardrobes and the like but eventually manage to come back to the real world. It deals with their efforts to adapt to their old life at a specialised boarding school while still longing for the worlds they left behind. The book turns very creepy very quick and is filled with mystery. There is great diversity in the characters and the writing is also exceptionally beautiful.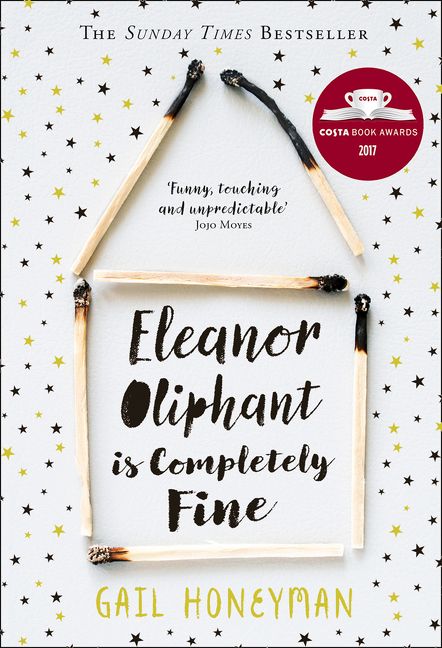 8. Eleanor Oliphant Is Completely Fine– Ok so I have technically not finished this book yet but I'm 300 pages in and I can already tell it would have made the list. It is such a quirky and refreshing book that at the same time deals with a lot of serious topics such as abuse and depression. I'm very excited to see how it ends!
So I know I'm supposed to list 10 books but honestly these were the only ones I've thoroughly enjoyed and would recommend to others. Hopefully in the second half of the year I'll have better luck picking up books!
---
Have you read any of the books I've mentioned? What was your favourite book of 2018 so far? Let's chat in the comments!♥ 
Until next post,