This week's TTT prompt is to list your favourite book blogs or websites. I feel like I browse a lot of sites with bookish content so I'm really excited to narrow it down to my Top 10. Let's start!
This website basically covers any and every topic from health, style and beauty to finance, career advice, and politics. I particularly love their book recommendation section because it is so aesthetically pleasing and has a lot of variety; interviews, discussions and lists!
I really like frequenting this blog not only because I get a lot of great book recommendations, but also because Kate has an amazing series called 'The Ultimate Guide to Book Blogging" where she covers topics such as monetizing your blog, writing reviews, choosing your blog design, increasing blog traffic and a lot more! The information and experience she provides is really helpful for both beginner and established bloggers.
Emily is probably my favourite book reviewer of all time. She's honest, witty and so articulate which really translates into her reviews because they are freaking amazing. She's my ultimate role model when it comes to reviewing books and I can only dream to be just as good as her one day. I read most of her reviews on Goodreads, but I love her blog as well.
This one is similar to refinery29 in that they both cover a range of topics and have an amazing books section. I'm really drawn to websites that are pleasing to the eyes and if the content is also good (like in this case) it's just a win-win.
If you're a book blogger you're probably already familiar with these two sites. Netgalley and Edelweiss both offer free ebooks to book bloggers in exchange for an honest review. A lot of the titles available are ARCs which is great for readers who cannot wait until the release date for certain books! It's also great for publishers because they are able to garner more hype about a title prior to the publication date. Again a very win-win situation. (pro tip: if you sign up to these services don't go too crazy with requesting titles, you'll end up with 15 unread books, 8 of which you've already lost interest in)
I've been a fan of Lucy's content even before I started my blog. She is the creator of the weekly Twitter chat #UKYAChat which I really enjoy reading through. I like her approach to topics and discussions and her reviews are always fun to read. Her debut novel is being published in 2019 so I think she's very motivational and inspiring!
This is my favourite bookish website for discussions. They cover such a wide range of topics but still manage to make every single article unique and enjoyable. Amongst discussions they also have essays, lists and "read more women" recommendations.
If you do not know this site by now, I'm just going to assume you live under a rock. Besides its general function of adding and looking up books, Goodreads also has a really great blog. They make some really nice recommendations and I'm able to add books to my TBR on the spot which is pretty cool. If you're on Goodreads, let's be friends!
When I am in the mood to read something more serious and sophisticated (albeit, that is rare) I think The New Yorker has some amazing and hard-hitting pieces. Some content on there can be undoubtably dull so when you finally find a hidden gem it's such a satisfying and rewarding read!
10. WordPress! (or any other blogging platform)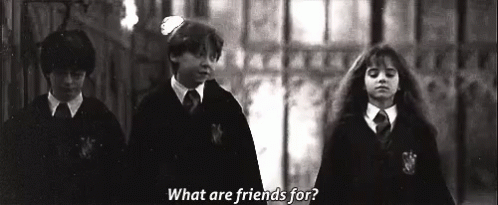 Honestly no website compares to the book blogging/online community. I've been a part of the online book community on-and-off since 2013 and I've enjoyed every moment of it. It sincerely has the kindest and best people in it and I'm so glad to have joined it ☺️
---
Do you read/use any fo the websites I've mentioned? If not, are you going to check out any of them? What are some of your favourite bookish blogs/websites? If you did the TTT prompt for this week feel free to link it in the comments!
Until next post,