Last week I did a blog post talking about "hype" and whether it's a reliable way to judge books. In it I recalled the times hype was actually trustworthy by listing 5 amazing books that lived up to the hype. At the end of the post I mentioned I would do another one dedicated to the opposite; books that sadly did not live up to the hype. And so here we are today!
The disappointment you feel after reading a hyped book that has not met your expectations is 10x worse than any other disappointment. That is because you might have actually liked the book for what it was had you not been assured by your friends, family, and the entire bookish community that you would absolutely love it. So let's get into the books that did just that.
Books That Did Not Live Up to the Hype: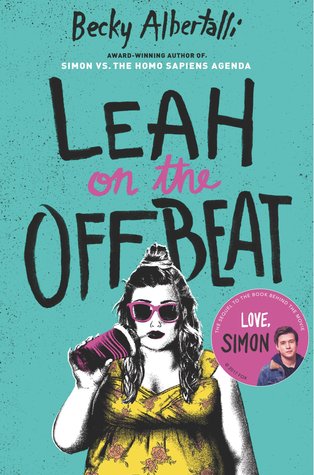 Considering Simon vs the Homo Sapiens Agenda was on my list of 5 books that lived up to the hype, this might seem like a surprising choice. However, I could not for the life of me stand Leah as a character. She was just so mean and spiteful to everyone but the second someone criticised her she got upset. She could dish it, but couldn't take it. She was so unnecessarily rude, ungrateful and quite truthfully a bitch. She also tried to dictate someone's sexuality which was a big no-no. So many of my favourite characters from Simon vs. did a 180° and acted so out of character in this book. The romance also read like a fanfic, I was not a fan. This book basically just gave me a big headache. The only thing that saved it was Simon and Blue's cameos!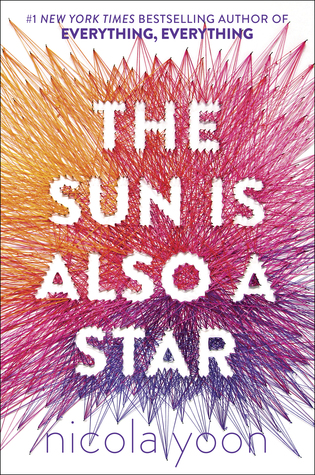 I tried hard to avoid the hype around this one, but caved in when I was in a desperate need of a light YA contemporary. It had a 4.11 rating on Goodreads so I was sure there was no way I would be the odd one out. Wrong. I could not buy into the romance from the moment Natasha and Daniel met. While I'm not usually bothered by insta-love, this book takes place in a span of 12 hours which made it 10x more unrealistic. Daniel's obsession with Natasha was borderline creepy and not romantic at all considering they JUST met. Natasha was that typical YA heroine that was not like other girls because she didn't believe in fate or destiny, just science and hard facts. Forward 5 hours later and would you look at that, you're actually not special. Big let down.
3. Carry On by Rainbow Rowell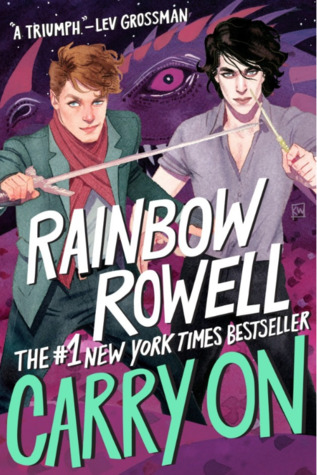 Ok now before you come at me with your pitchforks and torches, let me explain. I haven't read Fangirl and I've only read the first book of Harry Potter, which I think is one of the reasons I didn't like this book as much as everyone else. It's a book that you can supposedly read by itself, but I think the nostalgia factor of HP and prior exposure to the characters in Fangirl do play a big part. Aside from that, I found the book and characters really cringy, especially the romance oh my god, it came out of nowhere! I love Rainbow Rowell's books but this one just wasn't for me.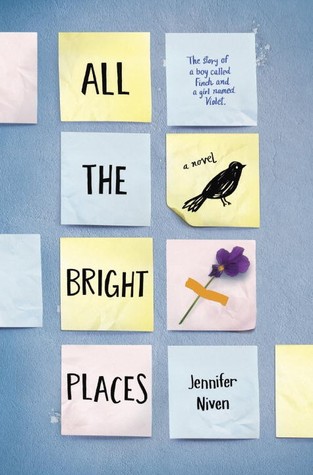 Why was this book popular? And why is it getting a movie? Instead of finding it beautiful, I found it extremely problematic. The main characters are just caricatures of 2 pretentious teenagers who recite poetry and have dead poets' names memorised to the dot. Yeah right. They were nothing beyond their disorders and that was unsettling. The rest of the cast consisted of every imaginable high school stereotype ever created, meant to contrast how truly "quirky" and better the main characters were. The ending was very manipulative and was just done for shock factor. Tragedy for the sake of tragedy is not emotional, it's wrong.
5. All of John Green's books
I don't know why but I've read all of his books with the exception of his newest one Turtles All the Way Down and Looking For Alaska which I DNF'd. This was back in 2013-2014 when The Fault in Our Stars was getting huge. None of his books are particularly amazing and all his characters tend to be the same. An Abundance of Katherines and Looking For Alaska were especially bad. For all the hype they get, I seriously don't get the attraction. I heard Turtles All the Way Down is actually good, but after trying and failing to like John Green's books I think I'll pass for now.
Well those are, in my experience, the 5 books that did not live up to the hype! I honestly have a lot more books to add to the list so I might make a Part 2. I hope my picks were not too controversial and if so
Like I mentioned in my previous post, reading is very subjective and as such it's impossible for a book to appeal to everyone. I mean your favourite book in the entire world might just be someone's least favourite. That's the beauty of reading! It's also why hype is not a reliable indicator to determine a book's quality. However it is still important because there are books out there that deserve all of the hype and more. There's also too many books that are ridiculously underrated so I might make another blog post about those!
---
What are your thoughts on "hype"? Is it good/bad? Do you rely on it? What's the last book you've read that did not live up to the hype? What do you think of my choices? Do you agree? Or did I bash one of your favourites? (sorry!) Let's chat in the comments ♥
PS. – I just made a Pinterest and new Instagram so let's follow each other and be friends on there too!