This week's TTT prompt is a back to school freebie, which means we get to come up with our own topic that fits the theme of school!
I decided to centre this week's prompt on high school. It hasn't been long since I graduated from high school and while I certainly miss it sometimes I would never actually want to go back. However when I read or even think about certain books they somehow make me want to relive high school all over again if only I could be the main character and part of that universe!
10 Books That'll Make You Want to Relive High School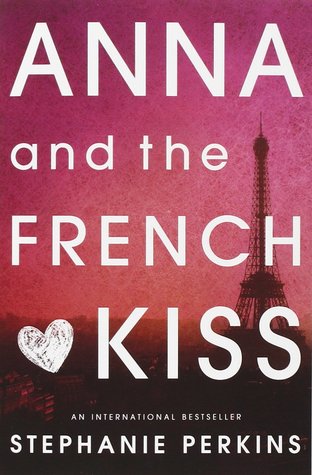 Although I had some problems with this book I would be lying if I didn't say I would drop everything if it meant reliving high school like Anna. Not only does she get to spend her senior year in PARIS, but she also gets to be in the daily presence of St. Clair himself. I would get to polish up on my French during class and then go exploring the beautiful city after school. Until I figure out how to time travel and do just that, I'll stick to living vicariously through Stephanie Perkins' books for now.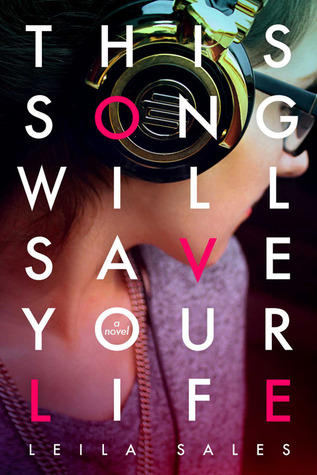 Elise was such a relatable main character, she reminded me a lot of my younger self when I was very insecure and cared way too much about what other people thought. If only I had stumbled upon a warehouse party and discovered a talent for DJing during high school the way Elise did. Watching the popular kids, who had perviously mocked Elise, kiss up to her because she suddenly became "cool" and her having none of it was everything! I would have loved to have such a badass moment in high school.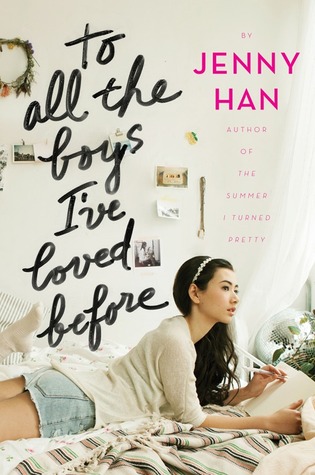 I've been mentioning this books so much lately and I'm sorry but it just fits so many themes and topics (+it's amazing). One thing I regret from high school is being too scared and hesitant to take action and try new things. If only I had a little push like Lara Jean did maybe I wouldn't be stuck with a thousand "what if's" right now. Plus reliving high school as Lara Jean would be so fun! I don't remember my high school having ski trips and halloween costume competitions, what a rip off.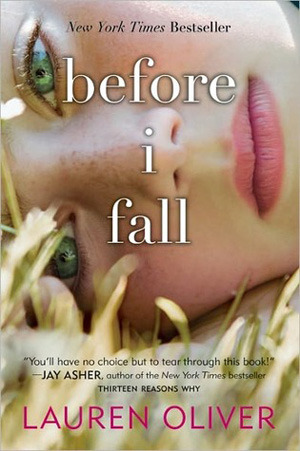 I feel like a lot of people like to imagine scenarios where they get to tell people exactly what they think without fear of any consequences. Well if I was reliving one day over and over again like Samantha I think I'd do just that. When Samantha gets fed up and frustrated with repeating the same day, she just stops giving a f*ck and starts telling people in her high school what she really thinks of them. I would love to experience that freedom just once! When you know that your actions and words won't have consequences it's so much easier to be honest and say what's on your mind. And if you already do that without the need of a groundhog day, kudos to you.
5. The Iron Trial by Cassandra Clare and Holly Black
Who wouldn't want to go back to high school if it meant they got to go to an underground magic school where you're trained by mages to control the elements? Sprinkle in some chosen one trope, great friendships and fighting some bad guys and it sounds like a pretty cool high school experience to me. I would love to have the ability to control fire; I'd never be cold again plus I'd be able to cook food on the go! Any magic school similar to this or Hogwarts would do the trick to make me excited to return to high school again.
During my first two years of high school I was definitely a wallflower like Charlie, I would listen and observe but I wouldn't talk or contribute as much to a conversation. Luckily Sam and Patrick were there to take Charlie under his wing and help him branch out, which is kinda what happened with me too. I would just love to be friends and spend time with Sam and Patrick, they seem like such cool and genuine friends! I would also die to do the car tunnel scene where Charlie stands up on the trunk and spreads his arms like he's flying. Iconic.
Aside from adorable friendships and the cutest penpal correspondence ever, what makes me miss high school from Simon vs is the musical. During high school I was part of two musicals and that aspect of the story just brought back so much memories. Reding how Simon and co. rehearsed their lines together while messing around and worrying about opening night really made me want to relive high school at least for that one night!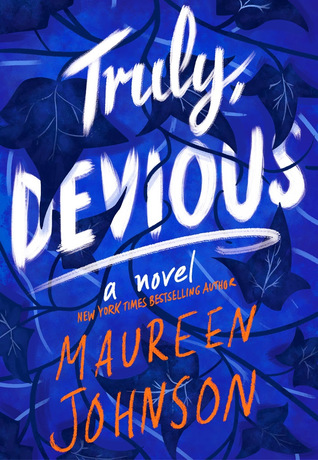 This is my current read and while I'm only 100 pages in it's already giving me major high school envy. A private boarding school in Vermont where you're allowed to study however you want and studying is considered a game? Sign me up! Plus the main character Stevie Bell gets to possibly solve an unsolved murder case that happened at the very boarding school years before. I feel like my BBC Sherlock Holmes knowledge would be put to the test and I'd love it!
That's all the books that would make want to relive high school again! I could not come up with 10 books this week sadly. While compiling this list I realised just how little books set in high school I read and the ones I did are primarily YA contemporary. So if you have any further suggestions on books that take place in high school I'd love to hear them!
---
Have you read any of these books? What books would make you want to relive high school again? What book gave you major high school envy? Let's chat in the comments ♥
PS. – I just made a Pinterest and new Instagram so let's follow each other and be friends on there too!